Tips and Tricks To Make Designing A New Kitchen Fun and Easy
Designing your new kitchen should be fun and exciting, but it's easy to get stuck waiting for inspiration or to become overwhelmed by all of the choices for materials, layout, and fixtures. This list of kitchen remodel ideas is designed to stimulate your inner artist to create an affordable, spacious, and lovable kitchen.
Kitchen Remodel Ideas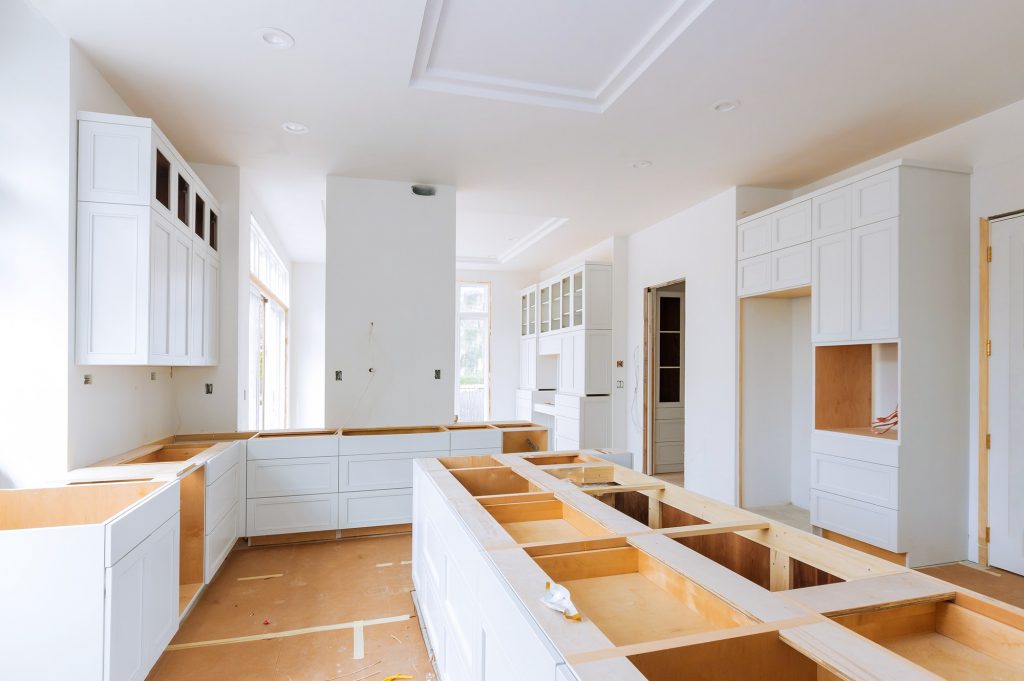 Small Kitchen Remodel
Remodeling a small kitchen is all about organization. Get super organized inside your lower cabinets and consider removing the upper cabinets completely to really open up the room. Replace the upper cabinets with shelving or a hanging rack for pots and pans. Italian style is great for small kitchens because you can store your dishware right out in the open without ruining the look. Choose a light color scheme with a rich accent color to be used sparingly. Keep your design elements simple with the exception of a striking light fixture or other focal point. Bring in some greenery and your small kitchen will start to feel open and airy. The best part about designing your new small kitchen is that it can cost 12 times less than a large kitchen remodel, which means you'll have more freedom to choose quality over quantity. Average small kitchen remodels in the US cost between $5,000 and $20,000.
Kitchen Layout Ideas
Kitchens typically get some of the highest traffic in the house. Keep your kitchen clear and clean by creating a seating and storage area near the most popular entrance. Keep the main fixtures near each other to reduce the literal steps involved in preparing a meal. If you're installing an island, make sure it isn't too close or too far for comfort. Think about opening doors, passing by other household members, and using multiple surfaces for meals. You want it close, but not too close.
Place your sink where there's a good view. The sink tends to be where people spend the most kitchen time. Put your oven on an exterior wall to simplify the ventilation installation. Consider reducing your cabinets in favor of aesthetic storage like open shelves, hooks, and pot racks.
Cleanable Surfaces
Kitchens are lightning rods for sticky fingers, spills, and messy accidents. Choose paints with a higher gloss to make walls and cabinets easier to clean. If you're considering tile, be sure to seal the grout to make cleaning less of a pain. Cheaper countertops like laminate are a budget friendly option, however they typically are more stainable than higher-quality options, so choose carefully. Wallpaper is making a huge comeback but think about where you're putting it. Walls that get a lot of steam, heat, and/or moisture might not give wallpaper the longevity you're hoping for. Kitchens get a lot of spills, so go for smoother flooring options instead of carpet or real hardwood.
Display Areas
Do you have a green thumb or a priceless china collection? As you're designing your new kitchen and thinking about kitchen layout ideas, consider creating an area for your potted plants or fancy dishware. If your kitchen is small, you could create a space between the upper cabinets and the ceiling to place display items. You might also consider a hutch that can be kept in the dining area to free your kitchen of clutter. If no such space is available, hang your prized houseplants from the ceiling.
Cabinet Style
Check out some custom cabinet options to inspire your kitchen design. Cabinet doors are one of the largest collective surfaces in the kitchen, so you want to make sure they look good. Paint the inside of the cabinets a different color than the outside to introduce a stylish accent that visually expands your space.
Mood Lighting and Coloring
Think about the mood you want to create for cooking, cleaning, and having your morning coffee. Install bright lighting that fills the room and choose a bright and friendly color like creamy yellow or cornflower blue as your main color. Draw inspiration from flowers and nature to make the space comfortable and cheery.
Stone for the Win
Stone is good for more than just small, Italian-style kitchens. Create a modern, earthy look with dark grays, marbled accents, and unique tiles. Pair with unfinished wood and contemporary metals to complete the natural look. Stone materials are often a bit more expensive than other options, but all it takes is an accent piece to really bring a room together.
Try Different Finishes
It's good to be consistent to a degree, but switching up your cabinet finishes is an easy and budget friendly way to create dimension in a solid wall of cabinetry. Some carefully chosen finishes can turn your cabinet space into your most attractive and artistic design element. If you're planning to paint your cabinets, you can use your cabinet finishes to compliment and accent your walls.
Cut Costs with Concrete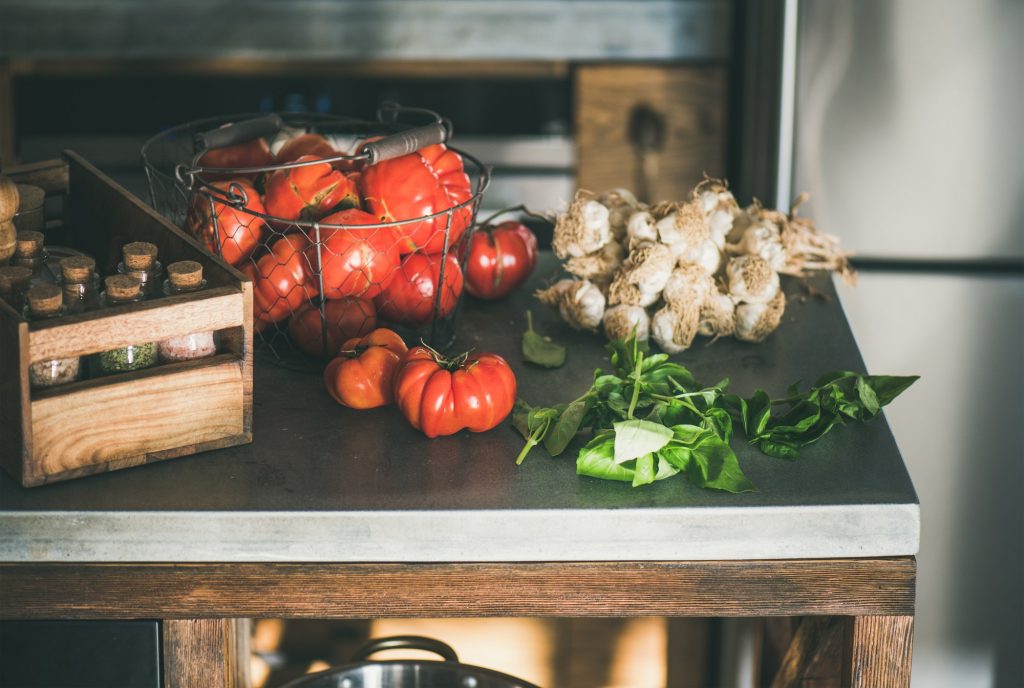 Consider design elements that will energize your budget. Concrete floors are a cheap and artistic option that's easy to clean. You can also have concrete countertops. Concrete is a creative option that looks and performs like high-end materials while carrying a low-end price tag.
Add a Dining Area
When thinking of kitchen layout ideas, consider adding an eating space in the kitchen. If you have space for an island, add a few barstools to turn the countertop into a breakfast area. You could also ditch the island altogether and put a full dining table in the kitchen, which is a great solution for efficiency-style homes that are missing a dedicated dining room. Bay windows, bar counters, and long countertops are all options for stool seating.
The Sky is the Limit
Regardless of your budget or the size of your kitchen, it's always possible to design a space that will knock the socks right off your family and guests. Just start with the elements that are most important to you and work from there. Draw the shape of your kitchen on paper to visualize the layout. With a small kitchen remodel it's best to keep the flow open and comfortable by keeping paths through the kitchen clear. Most importantly, have fun. Designing your brand-new kitchen should be an enjoyable, creative experience that you can be proud of down the line.