The deceptively-named style actually doesn't contain any metal or foil, but actually is comprised of a type of vinyl. Cabinet pieces made of MDF (Medium Density Fiberboard) are placed into a large flat tray. The tray is fed into a large machine where a thin malleable layer of foil-like vinyl material is heated and then vacuum sealed onto the surface.
This process is very popular because it provides so many options for colors and patterns. The result is a cabinet with a smooth, seamless finish.
There are several reasons why thermofoil cabinets are a great option, and we'll explore each of those perks in this guide.
Water and Stain Resistant
Right out of the gates, thermofoil doors are uniquely well-equipped to not just survive, but rather thrive in environments that are prone to getting wet. Seeing as both kitchens and bathrooms fit that mold, this type of door already seems like a value.
Because thermofoil doors are basically covered in plastic, they are non-porous. This means that water and other liquids will not penetrate the plastic and stain like it would with wood. For this same reason, they are also easy to clean. Wipe them down with a dry microfiber cloth to remove dust or a damp cloth to remove grease or splashes. Who doesn't want a kitchen that is easy to clean?
Style
Because the vinyl is heated to apply it to the doors, it can be molded around any shape and style of doors or drawers. Intricate designs, arches, raised panels, ect. are no problem for a thermofoil finish.
There is a wide variety of colors, patterns, and textures to choose from. Take a look at some of the finished for Thermofoil Fast Cabinet Doors offers, if you are looks for a more traditional feel and look or an open and beach-y feel, we have what you need. The best part is that the color remains consistent, unlike other cabinet finishes, there is no need to refinish this type of cabinet.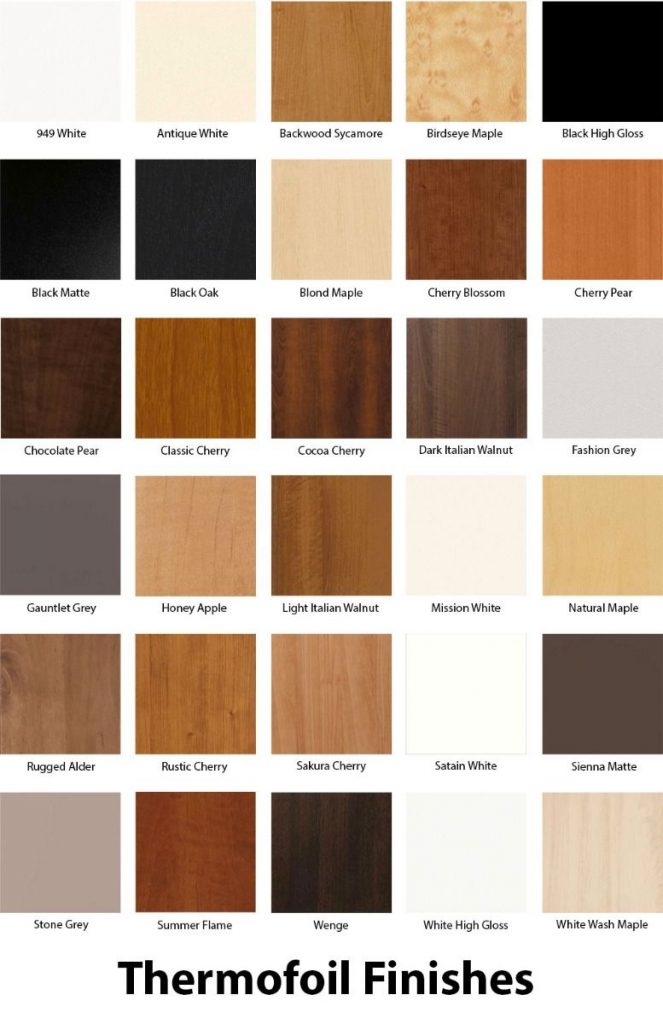 Budget
If you are budget focused or just like to get the best result for the least amount of investment, these are a great option for you. Thermofoil cabinets are a budget friendly option when compared to wood doors for a couple reasons.
The first is the material they are made of. As mentioned before, thermofoil is made by wrapping a medium density fiberboard (MDF) in vinyl. Wood doors are comprised of a solid wood frame, and either a solid, plywood, or MDF panel.
The second reason thermofoil is a budget friendly option is because you do not have to paint or stain these. They come in the finish you want and are ready to be hung. With wooden doors you will have to stain or paint them to get the look you want in your home, taking up more time and more money.
Drawbacks
As with everything else, along with the positives of thermofoil, there is a negative. While thermofoil cabinets are water resistant, one of the biggest negatives for this type of cabinet finish is that it does not withstand heat very well because it tends to make the vinyl peel.
The simple solution for this is to install a heat shield. Although heat shields may not protect the cabinets 100%, they will certainly help.
Are thermofoil cabinets for you?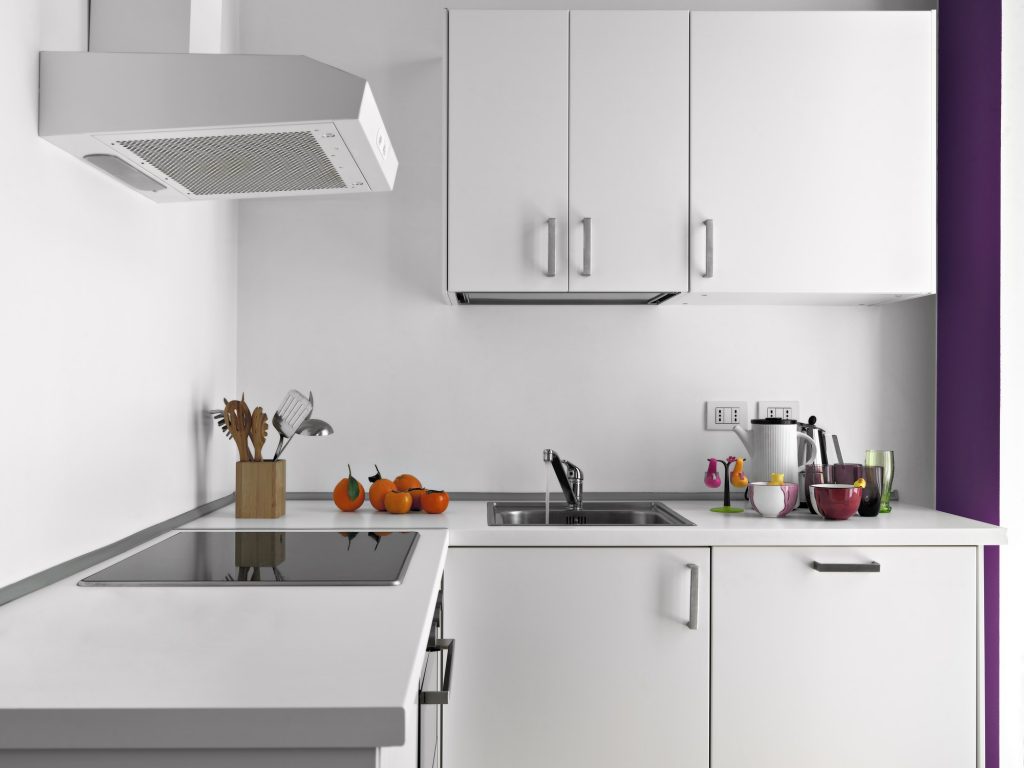 Although this finish is typically best suited for sleek and modern interiors with a glossy finish, Fast Cabinet Doors offers several options for colors, textures, and patterns, making thermofoil cabinets a great option for any design style. Because of the vinyl coating this makes these cabinets a great choice for bath and laundry rooms.
Get the look and feel of wood cabinets with the convenience and low cost of thermofoil. For more information on how to care for thermofoil cabinets take at look at our post here.