The different ways in which you can update the aesthetic of your home are seemingly endless. New furniture, new hardware, new colors, you name it. If you can think of something interchangeable in your home, you can find a way to add a new design element to your house.
As impactful as major renovations and additions can be, though, it doesn't always take a drastic overhaul to change the way a space looks.
That's where moldings come in. Done correctly, molding can represent an elegant framework that encompasses the rest of the home.
Moldings are a simple way to add style, definition, and provide a decorative finish to any room. Baseboards, crown molding, and door trim are the most noticeable examples, and according to Houzz, an online platform for home remodeling and design, crown moldings are one of the architectural features that can really add value to your home. They add a visual presence that can make a home feel more upscale, all while increasing resale value!
In this guide, we'll move through the different types of molding, and their various uses. Having a solid foundation of what these different variations of molding are can go a long way to understanding how they can shape the overall appearance of your home.
Crown Molding
Crown Molding is an ornamental molding around the wall of a room just below the ceiling. Crown molding can be very decorative with carvings or clean and simple with just the straight pieced of wood. This type in particular bridges the junction between walls and ceiling, a prominent location where the architectural accent can shine. This is also a great way to hide paint that has not been cut-in perfectly.
Pro Tip:
Make sure to take into consideration your home style and ceiling height before choosing a crown molding. Moldings should be proportionate to the height of the room. For example, you wouldn't want to use a very thick crown molding if you have short ceilings. Also be sure to consider any vaults or drop ceilings as they can be tricky to work with during installation.
Baseboards
Baseboards are the most common type of molding found in a home. Easy to install and nice to look at, they make a great accent for any room. Most baseboards will be painted white, however recently a popular trend is to paint the baseboards the same color as the wall, making the wall appear taller. Baseboards also create an overall sense of harmony and can tie your room together by matching your doors and trim.
Pro Tip:
Though baseboards, trim, and crown molding don't have to match, make sure they have a similar visual weight. It may look strange to have large crown molding with tiny baseboards and vice versa.
Trim
Molding trim is generally divided into categories according to where they appear on the wall (although some pieces can serve a dual purpose, such as a baseboard that is used as a door casing). The molding that covers the gap around the outside of a door or window is called the trim or casing. It provides extra stability to the door or window opening and gives the room a finished look.
Trim can also be added to the wall and used as a decorative feature, adding interest to the room and wall.
Pro Tip:
Because wood tends to expand and contract with changes in humidity, especially around doors and windows, use flexible caulk at joints and seams.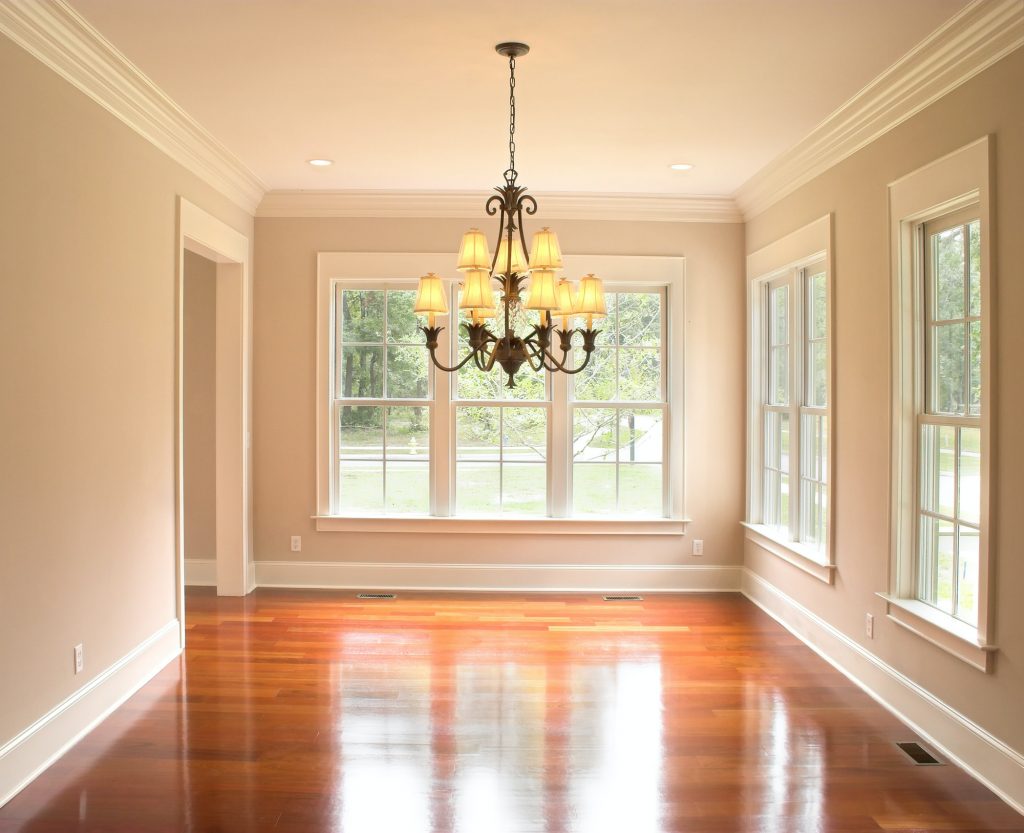 Whatever your project and whatever the budget, you can find the perfect unfinished moldings for your remodel at Fast Cabinet Doors! Need help deciding what kind of cabinets to purchase for your kitchen or bathroom? Take a look at this post, we walk you through the types of cabinets available at Fast Cabinet Doors.