Kitchens come in all shapes and sizes, complete with all kinds of features that help establish a sense of uniqueness. It could be a stylish island in the center of the kitchen, or an elaborate walk-in pantry. No matter what it is, all kitchens having something special going for them.
There are, of course, some constants. Typically, kitchens will have fridges as a centerpiece, a stovetop or range, and a sink with which to wash up afterward. Alongside each of these is another staple – cabinet doors.
Cabinet doors – and by relation, the cabinets themselves – play a key role in the standard kitchen. In a nutshell, they store everything that the fridge doesn't, and they generally look pretty darn good while doing so. Or, at least, they should. If they currently don't, then it might be time to think about making a few renovations to these focal points of the average kitchen.
Cabinet doors and drawer fronts create the look and feel of a kitchen. With so many choices on styles, wood types, and other details, it's easy to be overwhelmed. But fear not: with the right guidance, picking the right cabinet doors and drawers to eloquently accent the style of your kitchen can be tremendously simple.
To help you stay on track when choosing your perfect kitchen cabinet doors, we've put together a few characteristics to consider, from your own personal style goals to the type of wood you'll be using.
Style Goals
Traditional, Modern, Old-world, Coastal, Contemporary, Farm-style, Rustic — There are so many styles to choose from. Whether you're designing your kitchen to match the decor of other rooms, or planning your whole home's look around the kitchen, it's up to you to personalize it. Before you pick your doors make sure you are choosing the cabinet door style that best fits your space and preferences. Another thing to keep in mind – stick to your initial goals. Changing your mind on decor in the middle of a project can end up costing you extra time and money and there was a reason you chose that style in the first place.
Cabinet Door Design
There are four main types of cabinet door designs: raised panel, solid panel, inset panel doors, and glass cabinet doors. The difference in these doors is in the look and feel that they bring to your room. The functionality is the same but if you are looking for a traditional feel, a raised panel door would be your best choice. Along those same lines, an inset panel door has withstood the test of time as a versatile favorite in many homes. Using a solid panel door will give you a more modern feel.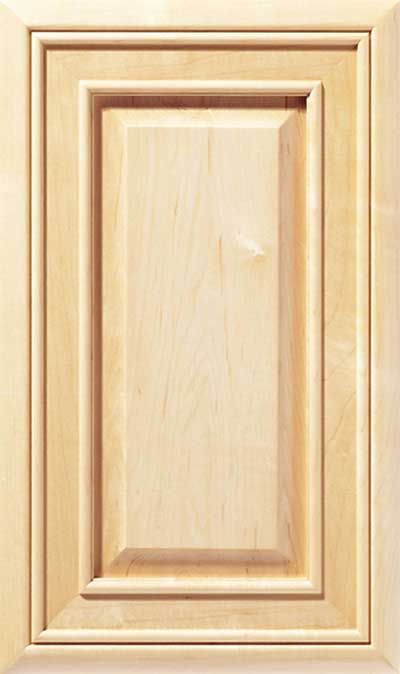 Wood Type
Choosing a wood type is an important step in the process. With the exception of Aries, all solid panel doors Fastcabinetdoors.com sells are made of 100% solid wood. The raised panel doors have a solid wood panel and inset panel doors have a solid wood frame with veneered panel. We also offer many different types of wood such as Select Red Oak, Pecan, Select Alder, and Maple. These types of details affect what type of stain, paint, and/or finish you will need to use when creating the proper look for your cabinets. You will also want to ensure that your cabinet doors match the wood type of your cabinet boxes unless the design you are looking for requires a different type.
Hardware
After you have made the important decisions regarding your style and design, you'll need to consider hardware. This includes cabinet knobs, pulls, hinges, and slides. Check out our selection of hardware for your project here: fastcabinetdoors.com/cabinet-hardware
Quick Tip:
Measure out the layout and placement of your doors before installing the knobs or pulls to ensure that you don't accidentally install them on the wrong side of the door!
If you'd like more information on each type of cabinet door design, head over to this post where we dive deep on each type. Now head on over to Fastcabinetdoors.com and start shopping. We've got dozens of doors to choose from in many different styles and wood types to suit your needs!