Even though cabinet doors get more attention, hinges are the piece of the ensemble that provides stability and durability to your doors. Without reliable cabinet hinges, doors can be increasingly susceptible to the wear and tear of constantly using them over time.
Despite that being the case, choosing a type of cabinet hinge is an often overlooked part of renovating your cabinet doors. While it seems like this should be an easy decision, you actually have several choices. Available in a variety of styles and finishes, with features like soft-close, hinges are designed to upgrade your cabinets and have a positive impact on the way you use them on a daily basis.
Two of the most trusted brands for hinges are Blum Cabinet Hinges and Salice Cabinet Hinges. Specializing in concealed hinges for a modern kitchen, Blum and Salice are known for their quality and innovation.
Blum specializes in kitchen cabinet hinges for doors that lift up and out of the way. Defying gravity, these hinges keep a door open until you close it, allowing you to use both hands and retrieve multiple items from the cabinet. When you are ready to close the cabinet, doing so is just as easy as any other cabinet door.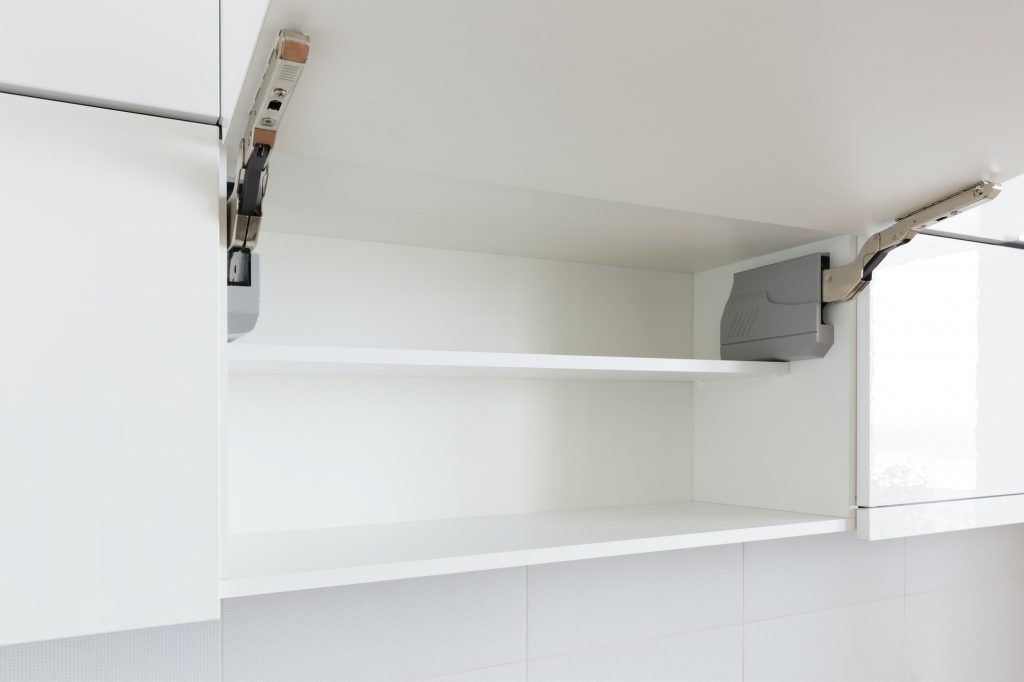 Salice specializes in functional hinges optimized for space saving and cabinet innovation. You know when you are somewhere with a cabinet showroom and you open the cabinets and when you close them they slow down and gently close on their own? That is a soft close cabinet hinge and is one of the features Salice specializes in.
Within these brands, there are many different cabinet hinge types. Each has its own intended function, and also adds a unique design aspect to your space. In this guide, we'll review a few of the most common types of hinges, and what situations they work best in.
Wrap Around
This type of hinge is pretty self-explanatory. The leaf on the hinge wraps around the frame of the cabinet base – hence the name. A partial wrap touches two sides of the frame and a full wrap touches three of the frame sides.
Inset
Inset cabinet doors are set into the frame and are flush when the door is closed. Unless you are installing doors that are 'push to open', you would want to install knobs, pulls, or handles. The hinges for these can be concealed with products like the Salice Titanium Finish Flush Inset Hinge, or exposed, like the Amerock BPR3428 Inset Hinge.
Full Overlay
Attached to doors with a bored hole with the cup inserted and wood screws or dowels used to secure it. With Full Overlay Hinges the closed door fully covers the cabinet frame. Knobs, pulls, or handles should be used with these cabinets as there is little to no room to use your fingers to open them.
Partial Overlay
Very similar to Full Overlay cabinets, partial overlay doors will sit on top of the cabinet frame when the doors are closed. These are a more traditional style of cabinet doors and likely what is in most older homes. Although you can, installing knobs or pulls is not necessary as there is room to open the doors or drawers with fingers.
Face Frame
Otherwise know as 'semi-concealed' hinges, face frame hinges are mounted on the frame of the cabinet base. With the frame wing visible, the door wing is attached to the back of the door.
Soft Closing
To prevent the doors from being slammed, Soft Close hinges pull the door closed and keep it shut.
Now that you've had an overview of the different types of cabinet hinges, the first step to choosing which style of hinges you want to use is to look for examples of the style and look you want in your home. Then, you'll want to look at the features you want included, whether it be soft close or self close. And finally, how much of the frame do you want to show? This will determine if you want overlay or full inset.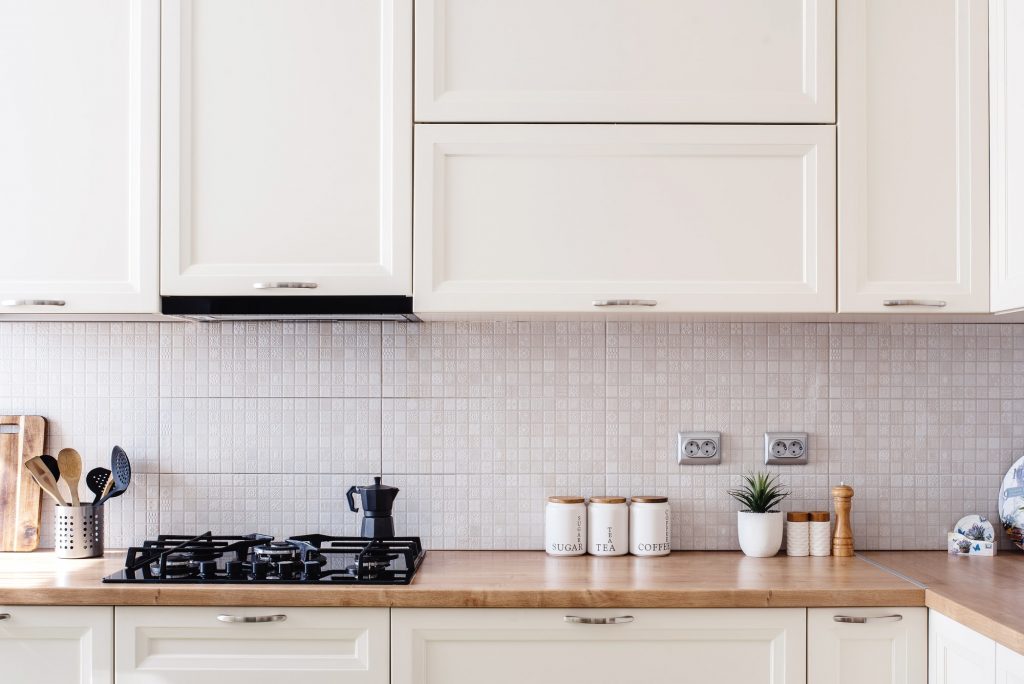 Fast Cabinet Doors has a wide selection of styles and finishes to fit any project. If you have custom cabinet doors, or a Lazy Susan cabinet, we have a solution for you. If you need help, we are here for you. Give us a call and we can help pick out hinges that will work for you and your project.