If you've heard of beadboard paneling, you know that they can be a fantastic feature to many styles of home decor. The paneling is resoundingly flexible when it comes to aesthetics, and that's music to the ears of home improvement enthusiasts.
On the contrary, if you haven't heard of beadboard paneling, then boy do we have the guide for you. Here's an introduction into beadboard paneling, how it can be optimized for the kitchen, and how it fits in amongst other styles of kitchen cabinets.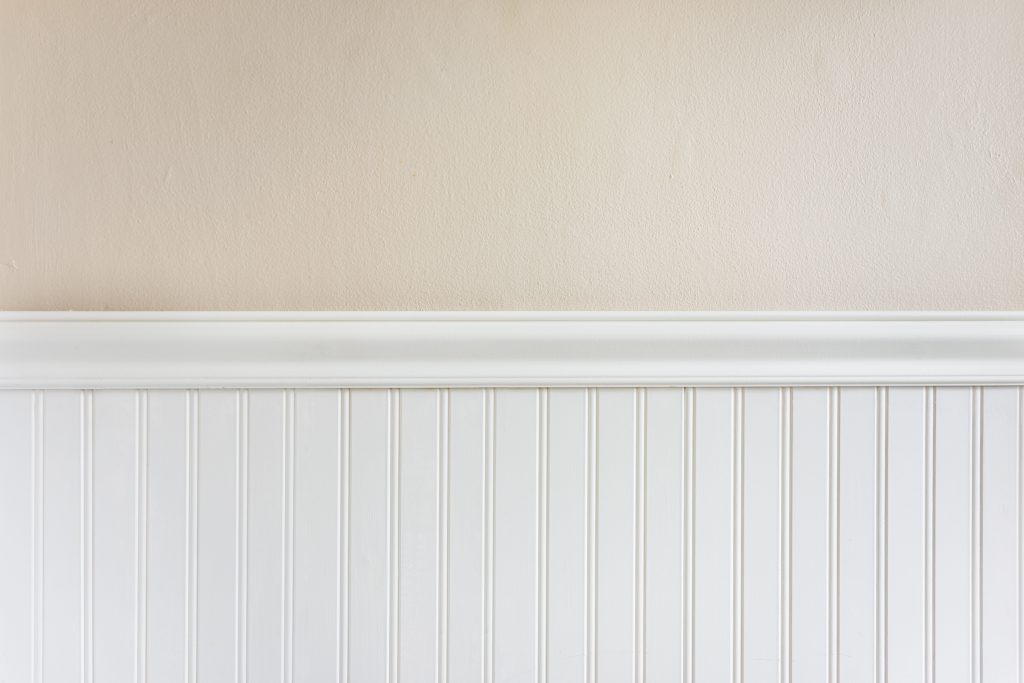 What is beadboard?
Beadboard is a type of wood paneling that features long, continuous vertical grooves and raised beads spaced every inch or two. Typically made from solid oak, pine, composite, fir or cedar, though it can occasionally come in other types of wood. The paneling can be found in individual boards between 32 to 48 inches long and 3 to 4 inches wide, with these individual boards fitting side-by-side.
The main, less technical highlight of beadboard is that it's an extremely versatile type of paneling. Typically used as wainscoting kitchen walls, beadboard can commonly be found in environments like lake houses, and farmhouse kitchens.
What's more, beadboard leans toward the easier end of the installation scale, requiring some measuring, a hammer and not much more. It can be stained or painted in every color from white/cream to blue, green, or burgundy (to name a few). This helps it match a wide array of different aesthetics.
Because of its incredible versatility, there's seemingly no shortage of applications for beadboard. It can be implemented in several different parts of the home, from below a chair rail, beadboard kitchen cabinets, or bathroom backsplashes.
What are the ways to update kitchen cabinets?
Beadboard represents a great way to update your kitchen cabinets. And, you can even work beadboard into your existing cabinets without a complete overhaul of your kitchen. There's a few steps to this process, and you will need to have a reasonable knowledge of taking measurements, sanding down wood surfaces and using a table saw or jigsaw to make cuts. If you're comfortable with each of those, however, it should be smooth sailing ahead.
How To Do It Yourself
Before doing anything, you should measure (and measure again) the area of the cabinet where the beadboard will be added – typically the middle panel area. As soon as you know how much surface area your new beadboard will need to cover, you can move forward with purchasing the paneling.
Next, it's best to remove the cabinet doors from their hinges – with handles being removed from the doors as well – and display them on a flat surface. From here, sand the surface of the cabinet doors in hopes of getting rid of any finish that might not mix nicely with the adhesive you're about to apply to it.
After marking the measurements of your cabinets on the beadboard, you're free to cut the paneling to size with the help of a table saw or jigsaw. As a disclaimer, please only handle one of these tools if you're experienced or comfortable with using them. We all want to add impressive accents to our kitchen cabinets, but none of us want to lose a finger in the process. 
Time to attach them to your cabinets. Adhesive can be administered to either the back of the beadboard or the front of the cabinets interchangeably. The important part, though, is treading carefully to ensure that all the edges are lined up. Getting this far into the update and coming away with lopsided-looking beadboard cabinets would be a disappointment, to say the least.
You'll want to use a clear, silicone caulk to make up for any visible gaps between the beadboard and the cabinet itself, and it's advised to sand down your new beadboard cabinet once it has dried. As a final touch, you can paint or stain the beadboard to perfectly match the rest of your cabinets for a seamless look.
Get Ready To Go Cabinet Doors
At Fast Cabinet Doors we like to make it as easy as possible for your to update your kitchen. We have several options for cabinet doors with beadboard in the middle panel. From a modern style with a shaker like frame, to a more traditional frame, we have everything you need. Simply enter the size of cabinet door you need, finish the doors with a paint, stain, or sealant, and attach! It's really that easy! Shop today for beadboard cabinet options.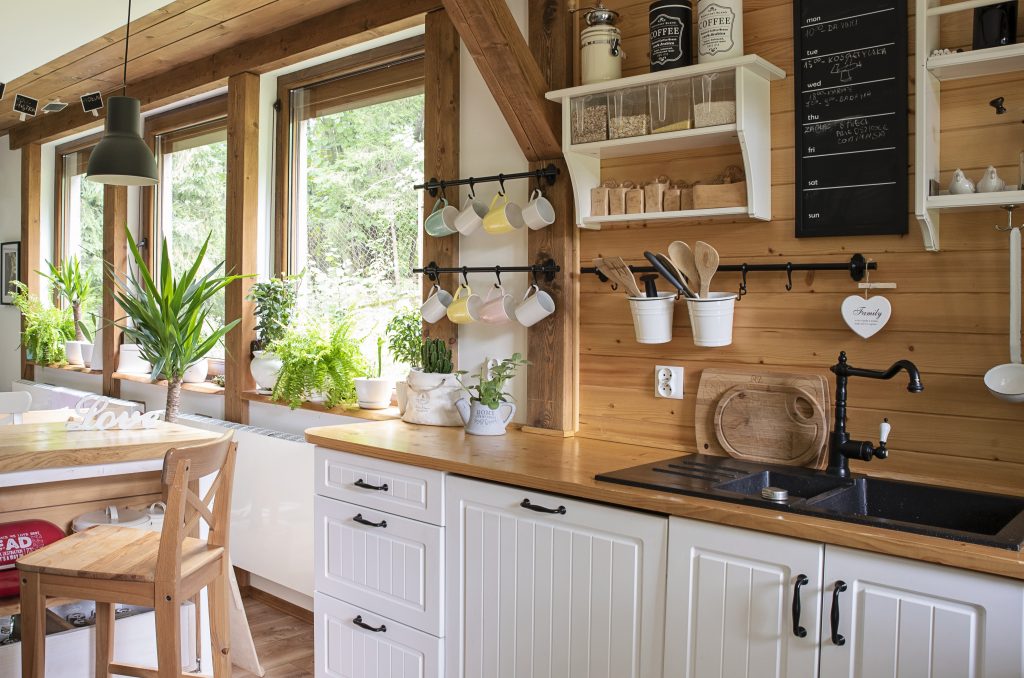 What are the different types of kitchen cabinets available?
While beadboard is a compelling style to choose for your kitchen cabinets, it's far from the only style to consider. Some other options to consider are: shaker, glass-front, and solid panel. 
Beadboard
Starting with the style we're already familiar with, beadboard adds warmth to a kitchen and can give you a cottage-style look. It can also be used inside cabinets to add some extra detail to your kitchen. The drawbacks to beadboard, however, are that they tend to need a more thorough cleaning in order to remove dirt and grease from all of the grooves overlaid on the paneling. It can also vary significantly in cost, depending on what type of wood you opt to use. 
Shaker
Shaker cabinets are composed of five distinct segments: vertical pieces of the sides dubbed "stiles," horizontal pieces on the top and bottom (rails), and finally a recessed middle panel to bring the entire ensemble together. Though they'll require regular cleaning (most kitchen cabinets do), shaker-style cabinets are often viewed as a classic design element that pairs exceptionally well with several aesthetics. 
Glass-Front
Glass-front cabinets are just that, incorporating a glass front panel on your cabinet door to showcase the contents inside. It's a nice way to put fine china or other glassware on display without exposing them to the daily dust, grease and dirt that accompanies the standard kitchen. But since everyone will be able to see inside your cabinets, it will be vital to keep things organized and tidy to maintain the appearance of your kitchen. A window into a chaotic cupboard won't add to the charm of your kitchen. Rather, it will hurt it. 
Solid Panel
Solid panel doors don't have differentiating panels or other framing. They're remarkably easy to clean, and can be a supremely cost-effective way to outfit your kitchen, simply because of how simple they really are. The downside to this simplicity is that they may not stand out in your space the way other styles of kitchen cabinets do. That said, a proper stain or paint job could help liven flat-front doors up considerably. 
All in all, beadboard is an excellent choice for any kitchen or project. It offers a clean and modern look while lending towards a more country aesthetic. Use it as a backsplash or incorporate it with beadboard cabinet doors. If you need help deciding which doors are right for you, give us a call. We are always happy to help!